---
Mary Johnson Rockers & The Spark: CD Release Party for "Remedy" - December 19, 2014 - The Back Room @ The Cats Cradle in Carrboro, NC
Created 31-Dec-14
Modified 31-Dec-14
Birds & Arrows Band: The Back Room @ The Cat's Cradle, 12-19-2014
Created 11-Jan-15
Modified 11-Jan-15
Tokyo Rosenthal's Americana Live Radio Show @ the Pittsboro Roadhouse - 1-8-2015
Created 11-Jan-15
Modified 11-Jan-15
Sarah Lee Guthrie and Johnny Irion at 54 West Live in Graham, NC. Wednesday December 3, 2014.
Created 8-Dec-14
Modified 8-Dec-14
Tim O'Brien & Darrell Scott @ The Fletcher Theater in Raleigh NC on 1-18-2014
Created 20-Jan-14
Modified 20-Jan-14
The Swang Brothers www.reverbnation.com/theswangbrothers
Modified 31-Dec-14
81 photos
The Jon Shain Trio
Modified 23-Jul-14
50 photos
The Guilty Pleasures - Chapel Hill, NC
Modified 9-Jun-13
22 photos
Fab Four at Fifty: A Tribute to The Beatles - Cats Cradle, Carrboro, NC on February 9, 2014.
Created 12-Apr-14
Modified 12-Apr-14
Sam Frazier at 54 West Live in Graham, NC 7/24/2014
Created 27-Jul-14
Modified 27-Jul-14
Joe Bell & the Stinging Blades
Modified 20-May-13
84 photos
The Willie Painter Band
Modified 23-Jul-14
22 photos
Rootsie at UCLACC in Saxapahaw, NC April 12, 2014
Created 16-Apr-14
Modified 16-Apr-14
Marcia Ball 6-23-12 Arts Ctr artscenterlive.org/ www.rosebudus.com/ball
Created 31-Aug-12
Modified 31-Aug-12
Stacey Earle & Mark Stuart 6-9-12 Arts Ctr www.staceyandmark.com artscenterlive.org
Created 3-Sep-12
Modified 3-Sep-12
Triple Fret @ The Station in Carrboro, NC April 11, 2014
Created 12-Apr-14
Modified 12-Apr-14
Duke Street Dawgs CD Release Party 5-11-12 www.dukestreetdogs.com
Created 13-Jul-12
Modified 13-Jul-12
Cool John Ferguson 6/8/12 @ Southern Village Music Series, Chapel Hill, NC . Also, www.cooljohnferguson.com
Created 14-Jul-12
Modified 14-Jul-12
Too Much Fun
Modified 24-Feb-13
26 photos
Will Fest 6-3-2012.
Created 15-Jul-12
Modified 15-Jul-12
E-Train & Musicians @ The Brick in Fuquay Varina, NC
Created 24-Feb-13
Modified 24-Feb-13
Rhonda Robichaux Band
Modified 24-Feb-13
50 photos
Will Fest @ The Blue Note Grill - June 2, 2013
Created 8-Jun-13
Modified 8-Jun-13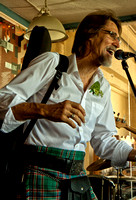 Tony Rice Durham Tobacco Music Series Summer 2012 wunc.org/events/back-porch-music-concert-series
Created 13-Jul-12
Modified 13-Jul-12
---
© Kim Hawks Photography